Here at TicketAddiction we will satisfy your next Event fix at the MOST reasonable price. You will never need to find another Ticket supplier.
Tired of trying to get tickets only to be told they are sold out? Are you in need of last minute tickets? Tired of finding tickets at a decent price only to find out that the service fee is through the roof? NO WORRIES, TicketAddiction has you covered!
Our staff has worked endlessly to take the hassle out of your ticket buying experience. The process is simple... You can download your tickets after you purchase them OR you can opt to have them delivered by Fedex. TicketAddiction accepts all Credit Cards and we now accept Paypal. This Web site is secured with a GoDaddy.com Web Server Certificate. Transactions on the site are protected with up to 256-bit Secure Sockets Layer Encryption Code. That's just one more thing we have done to make your buying experience with us the safest on the internet.

A LITTLE ABOUT US: We have been in the Ticket industry since 2010. We are not a big Corporation, that's how we're able to keep our prices low. We DO belong to the National Ticket Database which gives us an endless supply of tickets to all Events, Nationwide. TicketAddiction.com is a small, family owned business that we hope to pass down to our children when we retire from the ticket industry. Until that day comes...we will be here to help you PERSONALLY with your next ticket purchase.
If you would like to chat a bit or have feedback, feel free to message us on Facebook.

Thank you for visiting our site!

TicketAddiction.com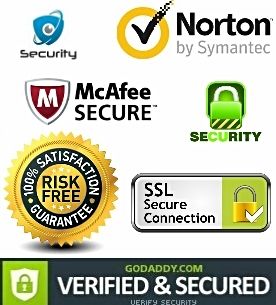 100% SECURED